Aaronweb v4: a preview
Hi all,
After lots of attempts, I've finally finished the design for the new Aaronweb.net site!
So, what's keeping me from launching the site? Well, there's a few things left to do, most notably importing the current content into WordPress and finishing support for Internet Explorer. The latter appears to be quite a pain for versions 6 and 7, so I may end up presenting a somewhat less fancy design to those browsers. Not sure yet.
Of course, this post isn't complete without a proper preview, so here goes: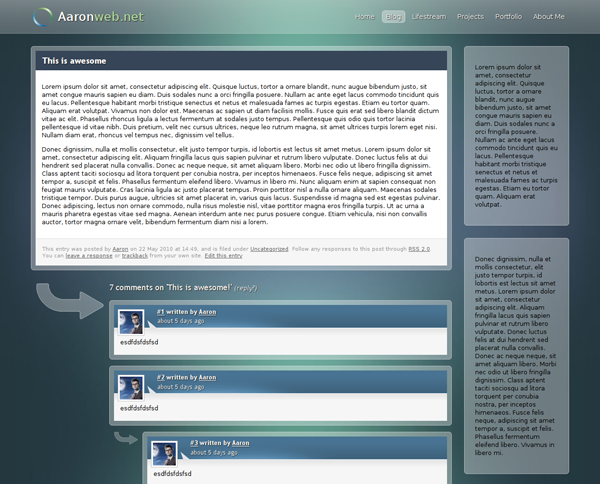 Please let me know what you think via a comment, here or on Twitter (@aaronvangeffen)!