About me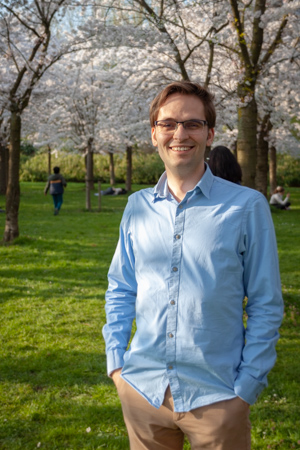 I'm Aaron van Geffen, a web designer, programmer, and graduate of the master's programme in artificial intelligence at Radboud University in Nijmegen, The Netherlands.
During my bachelor's in computer science, I took the opportunity to do a minor in Dutch linguistics. I'm very grateful I did, because it sparked a fascination for languages — how they are produced, and how they interrelate. Studying Japanese in the evenings eventually led to a memorable backpacking trip in the summer of 2012 and, after completing my bachelor thesis, culminated in studying at Rikkyo University in Tokyo.
When out exploring the world, I like to take photos with either my trusty Canon EOS 500D or my iPhone 6S — whichever's at hand, really. Over the years, I've learnt to make the most of my photos by doing post-processing on the raw photos either camera produces using Adobe Lightroom CC. Have a look at my photo page to see how that fares.
I owe a lot of my programming skills to being involved in Open Source Software projects. At the moment, I'm happily tinkering away on OpenRCT2, an open-source reimplementation of RollerCoaster Tycoon 2. In the past, I was involved as a core developer for Simple Machines Forum, which also gave me the opportunity to travel to the United States in 2009.
Get in touch
Please feel free to send an email to aaron [at] aaronweb [dot] net, or find me on GitHub or LinkedIn