About me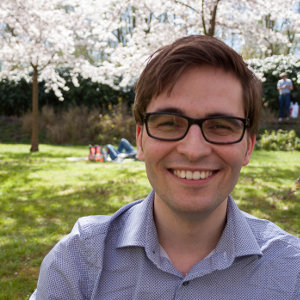 I'm Aaron van Geffen, a web designer, programmer and student of computing science at the Radboud University Nijmegen in The Netherlands.
My studies aside, I'm very interested in foreign languages and how they relate to one another. Thankfully, during my bachelor's I've had the opportunity to do a minor in Dutch linguistics, as well as to briefly study both Mandarin and Japanese, which has obviously increased my interest.
When out exploring the world, I like to take photos with either my trusty Canon EOS 500D or my phone — whichever's at hand, really. While I'm hardly a professional, I do like to make the most of my photos by doing post-processing in Lightroom. Have a look at my photo page to see how that fares.
Travelling the world is a passion of mine. Although I've mostly limited myself to Europe, most memorable are my trip to Japan in summer 2012 (there's Dutch blogs about it!) and the opportunity to travel to the United States in 2009, when I was involved as a core developer at Simple Machines Forum. There's still plenty of the world left to see, which has me excited for all that's still to come!
How to get in touch
Please feel free to send an email to aaron [at] aaronweb [dot] net, or use one of the (social) networks listed below.